At Energy Gym we are serious about our children's fitness.  We understand the challenges that parents face in getting their kids active and how difficult it can be to help them to develop fitness habits for life.  Given that 20% of children (10-11yrs) in the UK are now obese, many leaving school with diabetes, we need a new activity options for young people.
This is why we are home to some of the best fitness options for children out there:
City of Edinburgh Gymnastics Club – Thursdays from 3 – 5.30pm
CrossFit Youth Academy – Wednesdays, Fridays and Saturdays – various times
We also offer YOUNG PEOPLE'S GYM MEMBERSHIPS for just £22 per month (12-17yrs).  All young people must be supervised by an adult and will receive a full induction and programme from our team before working out.  We also offer 'family' memberships too for just £45 per month – just ask at reception!
BOOKING CLASSES IS ESSENTIAL
Classes cover different age groups, have different prices and terms and conditions. It is essential that you book directly with our 'co-op' members prior to the classes by telephone or via their websites. We have included all times, prices and contact details.
City of Edinburgh Gymnastics Club
Whatever level of gymnastics, City of Edinburgh Gymnastics Club is proud to offer your child a safe, fun and friendly environment to learn gymnastics and progress through our gymnastics pathway from recreational gymnastics through to Competitive Gymnastics. All of their coaches are qualified to Scottish Gymnastics standards and have undergone enhanced Criminal Records Bureau checks and are dedicated to teaching gymnastics, wanting to help each child fulfil their potential as gymnasts. Our recreational classes are held at Energy Gym, Meggetland and are suitable for boys and girls beginners and those wanting to commit to one session per week. These classes are open to all as long as we have space. The program provides a good introduction to gymnastics, children learn basic gymnastics and generic skills needed for all sports, such as agility, balance and co-ordination.
Thursdays, 5-8 yrs, 3.45-4.45pm, 9+, 4.45pm to 5.45pm
£4.50 per session, plus £20 annual registration fee to cover mandatory insurance
BOOKING REQUIRED: Email us to register: i.n.f.o_cegc@hotmail.com
CrossFit Skirmish Youth Academy
CrossFit Skirmish which is based at Energy Gym is Scotland's first CrossFit Youth Academy, a Strength &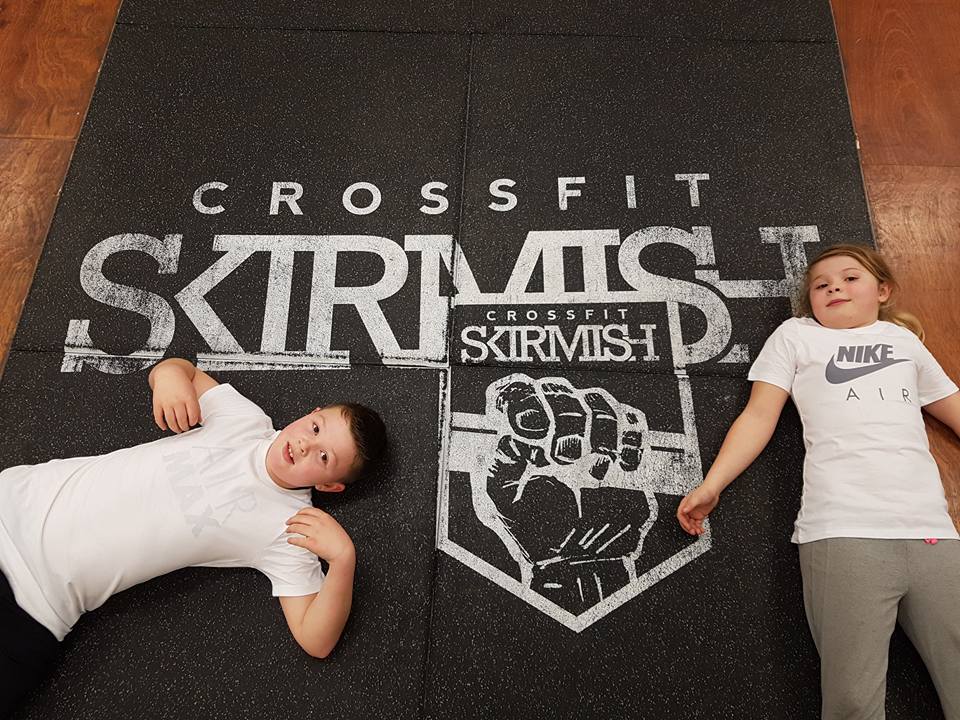 Conditioning Academy that teaches the fundamentals of fitness, is progressive and in line with their physical development with sessions for ages 3-6yrs, 7-12yrs, 13-17 yrs.
CrossFit is a sport in it's own right, but is also an incredible fitness training programme which includes cardio, plyo, resistance, gymnastics and olympic lifting (15-17yrs) for explosive power.
All the exercises are scaled to both their age and physical development, with a progressive programme that takes them through each stage helping them to develop the fitness elements required for life.
The CrossFit Youth Academy runs on Wednesday and Friday afternoons & Saturdays with Junior (8-12yrs) and Youth Classes (13-15yrs).
Click here to see the SCHEDULE.   Classes are £5 for a pack of 10 (packs valid for 6 months).  To book a FREE TASTER simply email admin@crossfitskirmish.co.uk.  To book classes simply buy a CLASS PACK and go to the schedule to book your kids in.
Check out these videos to get an idea of what CrossFit is all about:
Teenage CrossFit Girls – inspirational
Teenage CrossFit Games – 14 -17 yrs
Step It Up Dance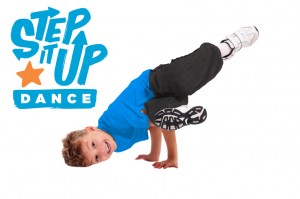 Step It Up Dance was formed with the goal of working with children and young people to increase their enjoyment of dance and exercise, increase their confidence and simply to create great fun dance classes they will want to return to week after week.
Step It Up Dance offers 2 classes at Energy Gym on Fridays:
1. Family Hip Hop for tots and pre-school (18m to 5 years). These classes explore the rhythm, movement and creativity involved in Hip Hop dancing. Each class involves exercises designed to promote body awareness and build confidence, along with basic routines that your little one will take pride in performing.
2. Hip Hop Academy for P1-P7. Hip Hop Academy classes always put the emphasis on FUN! At these weekly hip hop classes, modern teaching methods are used to help kids progress their Hip Hop dancing in a welcoming and nurturing environment.
Friday, 2.30pm, Step It Up Dance: Family Hip Hop (18m to 5 yrs).
Friday, 3.15pm, Step It Up Dance: Hip Hop Academy (P1-P7)
£55 for a ten week block, 2 week trial for £13 at start of term.
BOOKING IS REQUIRED: http://www.stepitupdance.co.uk/booking/