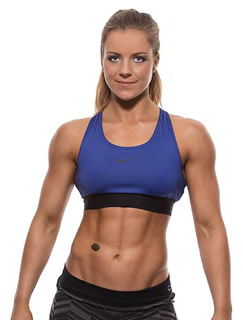 SL Fitness & Therapies – Sports Massage
SL Fitness and Therapies is Sheona Lindsay who works from her clinic at Energy Gym/Boroughmuir Rugby Club in Edinburgh.   Sheona is the perfect combination when it comes to Sports Massage as she comes from a fitness and sports background so is always looking to support your fitness goals and get to you back to training ASAP.  Sheona completed a four-year Honors Bachelor of Science in Sports and Exercise Science with a focus on sports and musculoskeletal injury and rehabilitation in 2014. The formal education provided her with the necessary foundation in applied human movement and functional anatomy and heightened her interest for the applied sciences to exercise and sport. To complement her degree, she then completed formal training in sports massage and acquired UK certification as a Registered Sports Massage Therapist.  Sheona also practices 'cupping theapy' which is an ancient form of alternative medicine in which suction is applied locally to the skin. Cupping mobilises blood flow to promote healing for sports injuries and to treat lower back pain.
Sheona juggles sports massage and personal training clients daily, loving the variety of clients and challenges they present!
To book a session with Sheona simply call 07743 784443 or email her at sheona.lindsay@btinternet.com