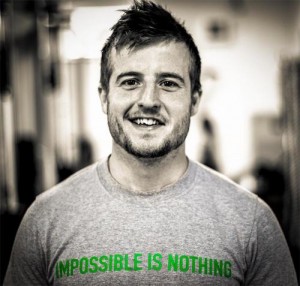 Ben Coomber's team of nutritionists is in town for the Body Type Nutrition Conference. We are extremely lucky to have bagged his team for a speedy EARLY MORNING nutrition workshop at Energy Gym & CrossFit Skirmish. This workshop is on Thursday 21st May, 7-8am and is FREE.
Tom Bainbridge, one of Ben's specialists will be covering nutrition for recovery, general rules plus calorie balance, then PERFORMANCE nutrition for training heavy, power-lifting and competition preparation. Then a quick overview of BTN products to support it. Tom Bainbridge and Jack Coomber will be around after the session for Q&A and to talk about the main BTN conference at Ratho afterwards.   They will also have some sample goodies too. Remember to download the Ben Coomber podcast if you haven't already – motivational radio to listen to at all times! http://bencoomber.com/podcast
Callum Watt our new Energy Gym manager and Sasha Voronov our CrossFit Head Coach will also be on hand to show you around Energy Gym & CrossFit Skirmish afterwards too, you can pick up a protein cookie or flapjack and coffee to go before heading to work.
The session will give you a snack sized bundle of great advice on nutrition for performance and is open to members and NON MEMBERS, so LIKE this and share/tag with others. Numbers are limited to 30 with only a few spaces left, so go to our facebook page https://www.facebook.com/energygym.edinburgh?ref=hl and JOIN the event at the top of the page now.